The deaths of nine women and children has thrust into focus a small religious community and their long history in a remote corner of northern Mexico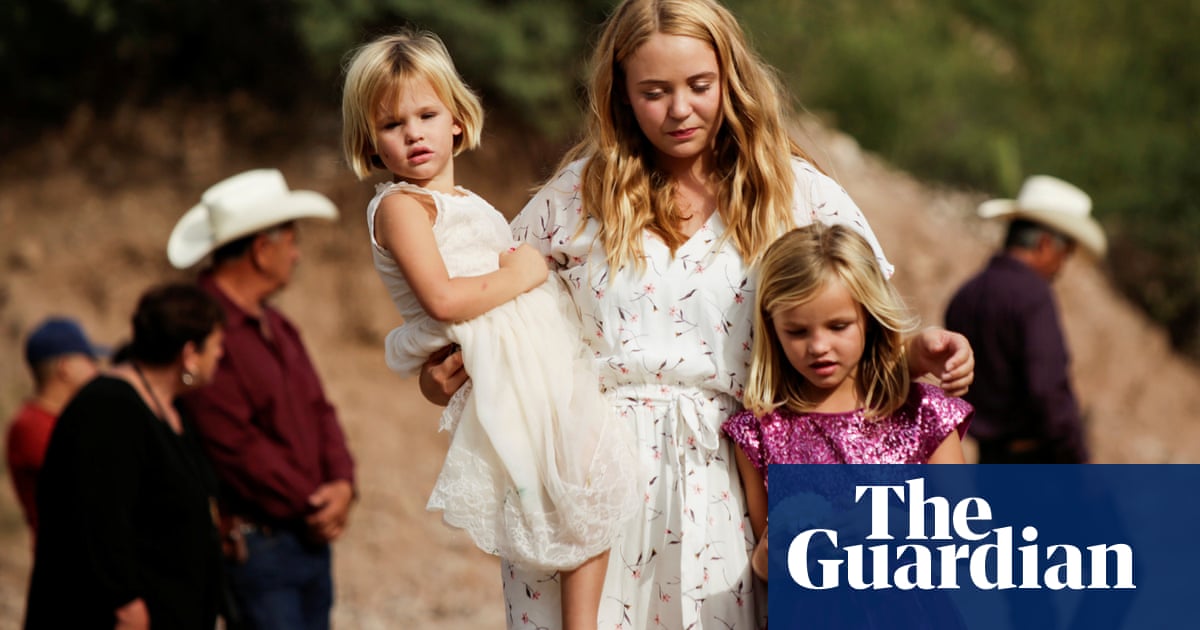 Amid the scrubby foothills of Sonoras Sierra Madre mountains, they farmed pomegranates and pistachios, raised large families and preached a fundamentalist Mormon faith.
For years, the small community of La Mora also maintained an uneasy peace with the mafia gangs who dominate this part of northern Mexico: identifying themselves at cartel checkpoints and avoiding the regions lonely dirt roads after dark.
Weve all been stopped on the road cartel groups just wanting to know who we are, said Kenneth Miller Jr, a resident of the little town. Weve never had to worry about much. We were always warned beforehand if there was stuff going on in the area.
But if the Mormons ever thought they would be protected by the US passports which most of them hold, any such illusions were shattered this week.
Six children and three women all US citizens were massacred on a dirt road nearby, when gunmen ambushed their convoy of SUVs, killing children at point-blank range and shooting one mother as she begged for their lives.
They shot the shit out of my grandchildren, my daughters, daughter-in-law just burned them to a crisp, said an anguished member of the family in a voice message shared among relatives, which was passed on to the Guardian. Theres nothing left. Just a few bones.
The massacre prompted Donald Trump to call for WAR against the cartels, mounding pressure on Andrs Manuel Lpez Obrador, the president whose discourse has forgone the militarized strategy of his predecessors in favor of a vaguely defined strategy of moral renovation.
But the incident has also thrust the isolated Mormon communities into the spotlight, highlighting their long history in a harsh corner of the country, their origins as religious renegades fleeing US laws against polygamy and their more recent brushes with Mexican drug cartels.
Quick guide

Mexico's evolving war on drugs

Show Hide

Caldern sends in the army

Mexicos war on drugs began in late 2006 when the president at the time, Felipe Caldern, ordered thousands of troops onto the streets in response to an explosion of horrific violence in his native state of Michoacn.

Caldern hoped to smash the drug cartels with his heavily militarized onslaught but the approach was counter-productive and exacted a catastrophic human toll. As Mexicos military went on the offensive, the body count sky-rocketed to new heights and tens of thousands were forced from their homes, disappeared or killed.

Kingpin strategy

Simultaneously Caldern also began pursuing the so-calledkingpin strategyby which authorities sought to decapitate the cartels by targeting their leaders.

That policy resulted in some high-profile scalps notably Arturo Beltrn Leyva who wasgunned down by Mexican marines in 2009 but also did little to bring peace. In fact, many believe such tactics served only to pulverize the world of organized crime, creating even more violence as new, less predictable factions squabbled for their piece of the pie.

Under Calderns successor, Enrique Pea Nieto, the governments rhetoric on crime softened as Mexico sought to shed its reputation as the headquarters of some the worlds most murderous mafia groups.

But Calderns policies largely survived, with authorities targeting prominent cartel leaders such as Sinaloas Joaqun El Chapo Guzmn.

When El Chapo was arrested in early 2016, Mexicos president bragged: Mission accomplished. But the violence went on. By the time Pea Nieto left office in 2018, Mexico had suffered another record year of murders, with nearly 36,000 people slain.

"Hugs not bullets"

The leftwing populist Andrs Manuel Lpez Obrador took power in December, promising a dramatic change in tactics. Lpez Obrador, or Amlo as most call him, vowed to attack the social roots of crime,offering vocational trainingto more than 2.3 million disadvantaged young people at risk of being ensnared by the cartels.

It will be virtually impossible to achieve peace without justice and [social] welfare, Amlo said, promising to slash the murder rate from an average of 89 killings per day with his hugs not bullets doctrine.

Amlo also pledged to chair daily 6am security meetings and create a 60,000 strong "National Guard". But those measures have yet to pay off, with the new security force used mostly to hunt Central American migrants.

Mexico now suffers an average of about 96 murders per day, with nearly 29,000 people killed since Amlo took office.
In the town of La Mora, about 70 miles south of the Arizona border, nobody is sure what exactly provoked Mondays attacks.
Mexican officials have speculated that cartel gunmen mistook the group of women and children for members of a rival armed group.
The region is understood to be the site of a battle for dominance between an organized crime group known as La Lnea, based in Ciudad Jurez in Chihuahua, and another group known as Los Salazar based in Sonora and affiliated with the Sinaloa cartel.
But the eight children who survived several of them with serious gunshot wounds told a story of senseless violence, in which one of the women got out of her SUV to signal that they were women and children, only to be shot dead.
The man in the audio recording identified by a source as Kenneth Miller Sr described the aftermath of the attack, in which a search party from La Mora set out to find the missing families, only to turn back when they realized gunmen they suspect belonged to the Chihuahua faction were still in position on a nearby hilltop.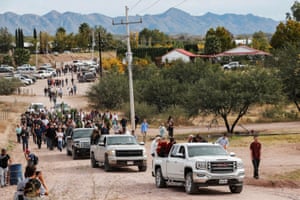 Original Article : HERE ; The Ultimate Survival Food: The Lost Ways
The best offers on the market today:
Aikido Success Blueprint - Fast Track Your Skills!
Milagro Para El Cabello - 90% De Comisión!
The Successful Treasure Hunter's Secret Manual
Conquer Low Platelets