The fight for Jenelle Evans and David Eason to get their kids back is proving to be an exhausting one.
The Teen Mom 2 alum and her husband appeared in a North Carolina courthouse on Wednesday afternoon for a hearing regarding custody of her kids, who were
The insider explained:
"They left court today with everything status quo from where they started today. She is hoping to get her kids back in time for the summer. Her lawyers are being very strict about allowing her to talk about anything."
As we reported, Jenelle's four-year-old son Kaiser, whom she shares with ex Nathan Griffith, had been removed from her home after her husband allegedly brutally beat and fatally shot their dog Nugget because it "snapped at" their two-year-old daughter Ensley.
According to sources, Kaiser's removal occurred after he told his school counselors about the dog killing incident, which prompted Child Protective Services to get involved. Kaiser is reportedly staying with his father in the meantime.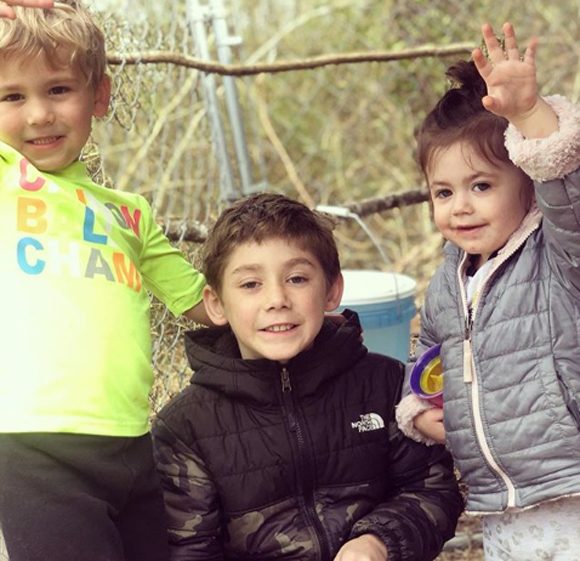 Ensley was also removed from the couple's care after a recent hearing, where the judge ordered the tot to be placed with Jenelle's mother Barbara, who also currently has full custody of the MTV personality's nine-year-old son, Jace.
The insider said of Ensley's temporary situation:
"Jenelle felt, and the judge agreed, that having Ensley with Barbara and not with David's ex's mother… [made] sense for the girl since she isn't related to Whitney [Johnson]'s family."
The couple has been spotted in court multiple times over the past week in regards to custody of the kids. It all comes down to the court's likely decision on Friday, which would, according to the source, allow the couple to "move forward with whatever the court decides for Kaiser and Ensley."
While the mother-of-three is staying positive that "she will be able to get [Kaiser and Ensley] back," the source noted, the ongoing legal drama "has been extremely draining on her" adding:
"This was never expected. She is exhausted."
Needless to say, it's been a rough few weeks for Jenelle, who was initially said to be "very much considering divorcing" her gun enthusiast husband following Nugget's devastating death.
Video: Jenelle Storms Out Of 'Teen Mom 2' Reunion
Since then, however, the star has apparently decided to give the 30-year-old pipe welder another chance — a decision that seems to be directly related to her getting fired from MTV. She said at the time:
"Me and David are looking into marriage counseling. He has totally been there since this happened with MTV. David's been really supportive and told me just stay positive, everything will be fine."
Everything's not fine just yet, of course — but after the custody battle ends, the couple will apparently start working on their marriage. E!'s first source noted:
"Once this is all said and done, Jenelle and David will start to see a marriage counselor."
We just hope the kids end up in the best care possible. What do U think that arrangement would look like, Perezious Child Protection Officers?
[Image via FayesVision/WENN]
Original Article : HERE ; The Ultimate Survival Food: The Lost Ways