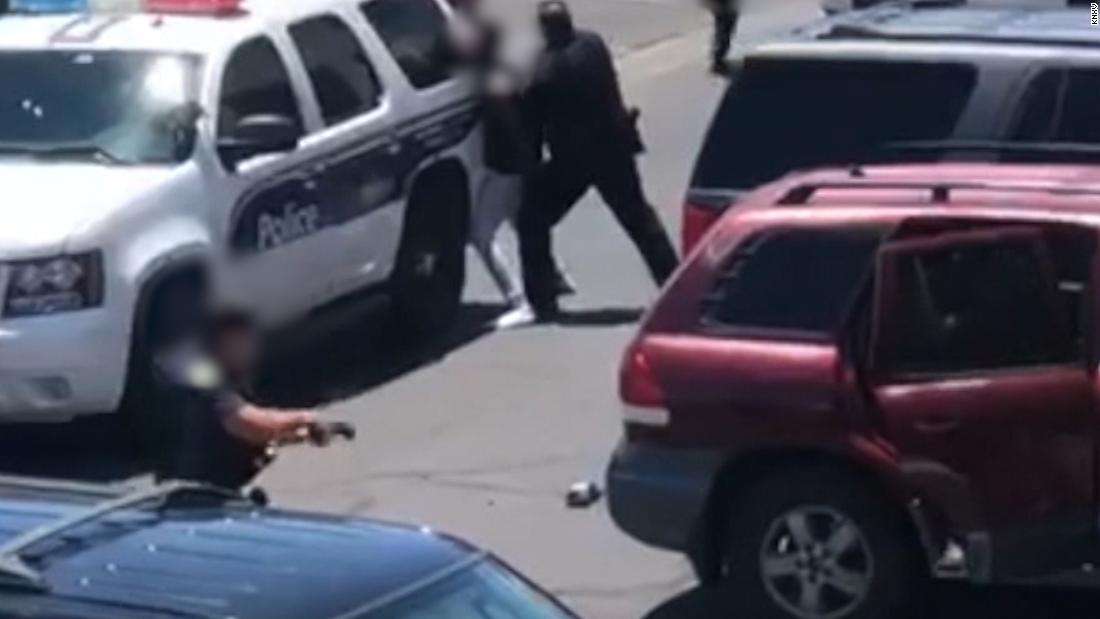 (CNN)You have probably seen the video by now, just one in what has become a vast library of bystander smartphone videos recording encounters between police and members of the community — usually people of color. The video I'm talking about was shot on May 27 of this year in the parking lot of an apartment complex in Phoenix, Arizona. An officer, gun drawn, approaches a car that has just parked.
What vicious, violent, murderous menace to society has he chased down?
The officer was answering a call from the local Dollar Store. It seems that a four-year-old girl shoplifted a "Barbie-like" doll.
As a former police officer, chief and director of public safety working in our democracy, were I asked to choose a single adjective, I would call the officer's behavior and the following that ensued unthinkable. Its cumulative cost is the end of legitimate law enforcement, which is the end of legitimate government.
In the backseat of the car was Iesha Harper, pregnant mother of the four-year-old suspect. Also with her was her one-year-old.
"When I tell you to do something, you f—ing do it," he commands.
Then the action turns back to Harper.
Will there ever again be a time when Harper can tell her children to "depend on the police?"
Guns were aimed, and it could have ended much worse.
Will Dravon Ames, Iesha Harper, or their children be inclined to grant the police such legitimacy? Ever?
I fear — I feel — that the police action on May 27, 2019 will cost the legitimacy of every police officer these four people may encounter in the future. How many hundreds of thousands or even millions will view the video? Will they be inclined to grant police officers the legitimacy so necessary to law enforcement?
For most people most of the time, "government" is not "the government in Washington," but the government that appears every day in their community, in their neighborhood, on their street. For most people most of the time, the police are the government. And for every officer who acts in a way that sacrifices legitimacy, an entire police department suffers a loss in legitimacy. All police suffer a loss.
Without legitimacy, police cannot expect cooperation from the people they serve. That makes policing less effective and far more dangerous, both for the community and for the police themselves. We are a nation of laws. But we are also a nation that depends on public confidence in how the laws are enforced. When police act without legitimacy, the very foundation of the government weakens. In a free society where information is freely shared, the evidence of the weakness is invariably made both public and graphic.
Original Article : HERE ; The Ultimate Survival Food: The Lost Ways